Web Development
If you've got a great looking site, you need it to work well no matter what device you are viewing it on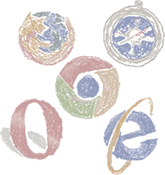 There are many ways to view websites, for example PCs, Apple Macs, Tablets and Smartphones. There are different web browsing software applications that run on these platforms; Internet Explorer, Safari, Firefox, Google Chrome, Opera, etc.
With this variety of tools to view online content, there are inevitably some differences in the way a web page is rendered to a visitor. It is the goal of Web Development to ensure that the Design of your website works well and looks great on all popular combinations of device and browser software.
Adhering to Worldwide Web Compliance Standards to Future Proof your site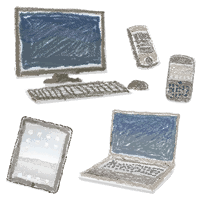 Web development involves taking your Website Design and creating the programming for it to display seamlessly in all browsers. For this, we don't only rely on our great 'wisdom', our programming will also adhere to a set of web compliance standards.
Every site we build conforms to W3C standards for both HTML and CSS compliance and is tested vigorously. Because our sites are built to these standards, compatibility with new devices and software is practically guaranteed, and adding new features and updates can be simple and cost effective. There is nothing worse than getting a whizz-bang website and then having to go through a major ordeal each time you want something altered!
Get what you want and know that it will deliver
We could go into a lot more 'tech speak' here and tell you all about the sintilating excitement that is 'development', but what you really need to know is that there might be a lot of 'web' people out there that can install and do basic tweaks to CMS systems, but to get a really great working site you do require programming and coding skills to do it properly. We can do all that for you. We leave you to focus on your business while we deal with what really goes on behind the scenes.